to order our flower+herb shortbread please email us info@thepuddingcompany.com for retail and wholesale prices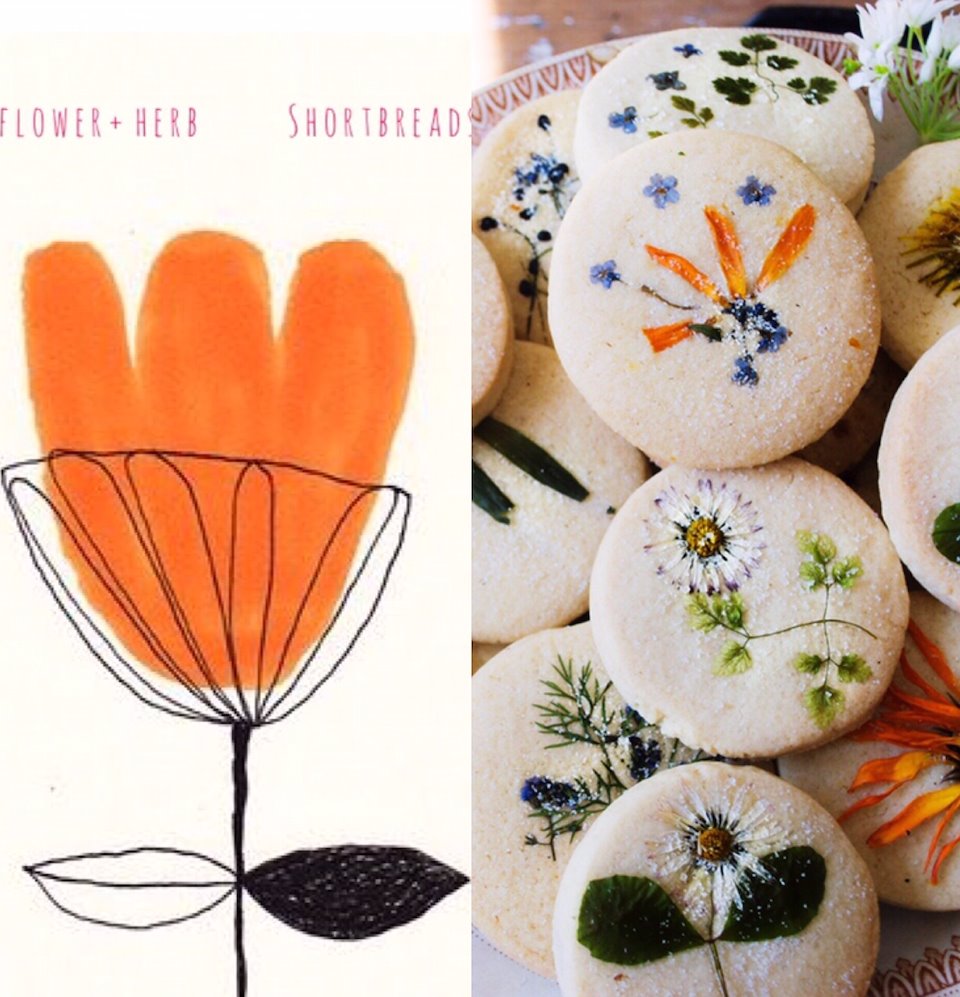 we use edible flowers and herbs sourced from a garden in Sussex
Each one of our biscuits are uniquely designed with handpicked edible flowers and herbs pressed into vanilla shortbread. Flowers are sourced from a flower and herb garden in Plumpton, and local Farmers Markets in East Sussex
INGREDIENTS: All ingredients are organic and of the highest quality: Flour, butter, eggs, cane sugar, salt, vanilla, and edible flowers + herbs.
For storage: Shortbreads stay fresh for up to 4 weeks in an airtight container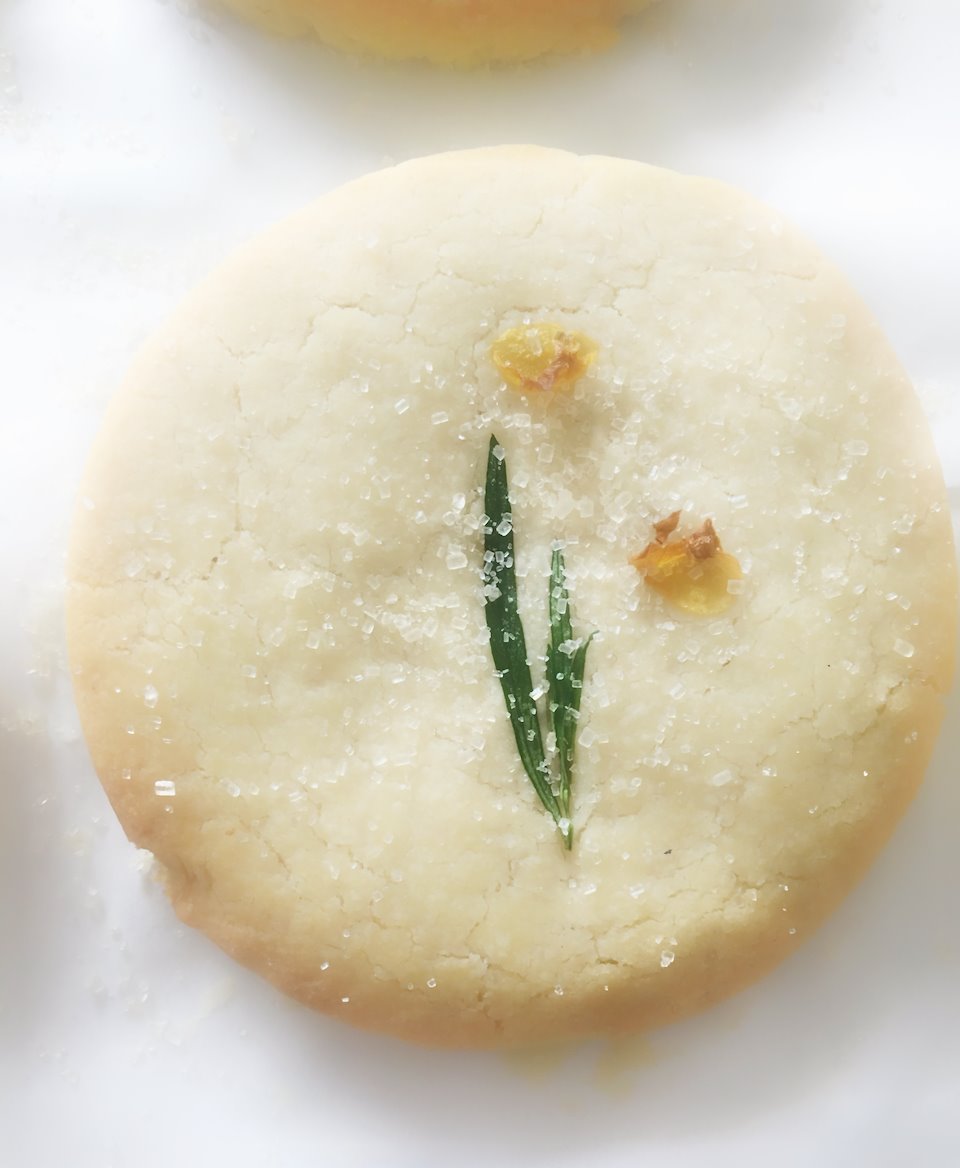 flower and herb pressed shortbread
We support local farmers and purchase the highest quality, fair trade ingredients available. Additionally, our packaging is recycled/compostable when possible, and we do not feel the need to add extra shipping materials unless absolutely necessary.
The shortbreads are shipped in a large box, for orders of more than one dozen, will be shipped in a compostable box with a tie. If you would like to order multiple shortbreads that are individually wrapped, that will incur an additional cost. Please email us for a quote.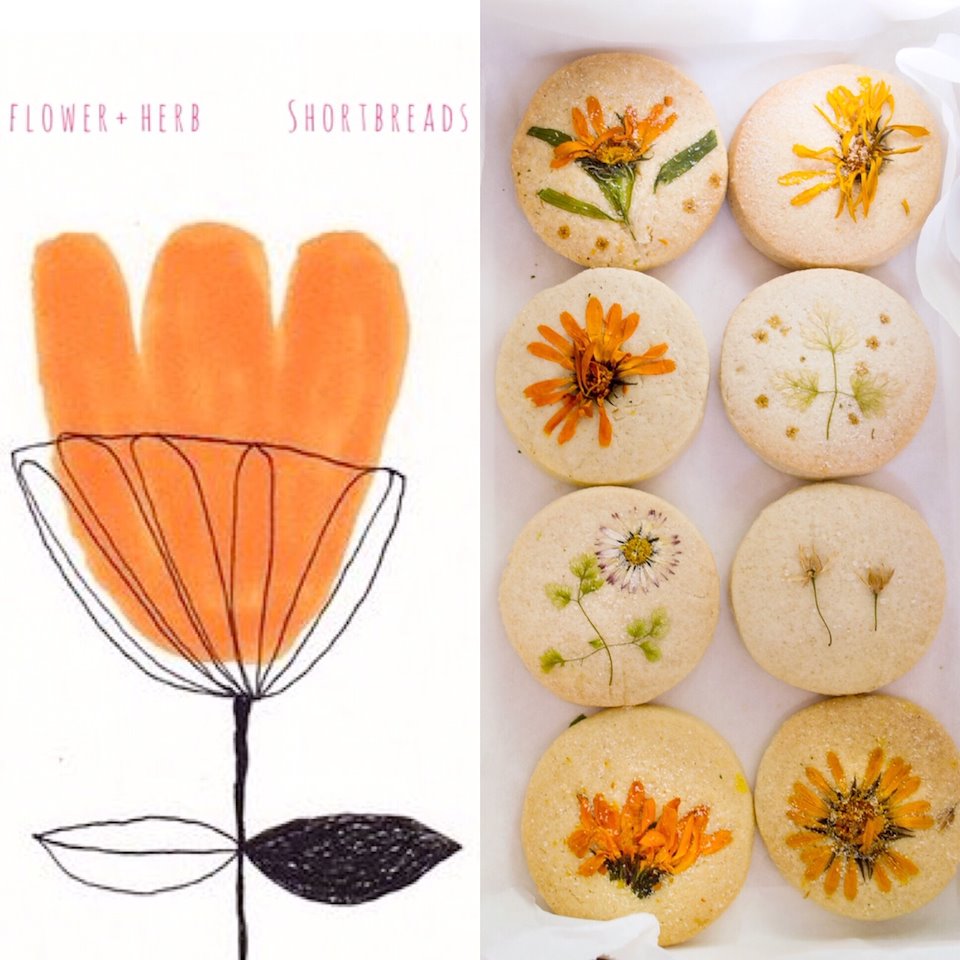 Shipping and Returns
Our shortbread orders are mailed out every Wednesday. Order cut-offs are on Tuesday by midday. If you'd like your shortbreads for a special event, please consider the time of your order and your delivery location, as we only ship out on Wednesdays. We cannot hold an order and wait to ship for a customer's future event.
Shortbreads stay fresh for up to 4 weeks.
PLEASE NOTE: we deliver in and around Sussex. Mailing can take up to 5 days in the UK, INTERNATIONAL UP TO 10 DAYS. Make sure you place your order in advance. If you have any questions about when to order your shortbread, please email us info@thepuddingcompany.com.
All items are shipped from Lewes East Sussex by regular mail, or, picked up by courier. FEDEX/ DHL